School Lunches
We promote a love of food, a healthy balanced diet and healthy living at Hildenborough CE Primary School. We are pleased to welcome Emma's Kitchen, our new catering team in September 2023, who will deliver our meals each day and serve a varied menu which follows the guidance set by the DfE.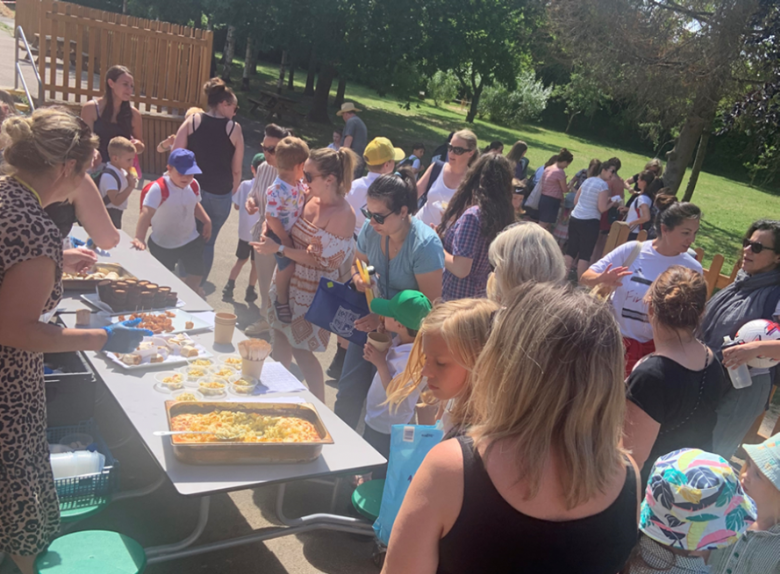 In June 2023, we held a food tasting event. This proved to be a BIG hit! The children loved the new menu and the selection of sweet and savoury meals that Emma prepared.
Information can be found about school dinners on Emma's Kitchen website.
Free School Meals
If your child is in year R, year 1 or year 2 they are entitled to universal free school meals - all children in these year groups can get a free meal at school each day.
If you receive certain benefits, our school can also get some additional money to support your child's learning. We encourage you to check your eligibility and apply online as our school can benefit from the additional funding if you apply for the free school meals.
If your child is under 19 and in full-time education, and you receive certain benefits, you may be able to get free school meals for them.
School Lunch Menu (example)