Wellbeing
Wellbeing at Hildenborough CE Primary School
Wellbeing means how we think about ourselves, our feelings and our lives.
At Hildenborough CE Primary School we are aware of the importance of emotional wellbeing for all of our pupils and staff. We consider wellbeing to be central to positive learning outcomes and a healthy and happy school experience. Therefore, we embed emotional and behavioural wellbeing and positive relationships throughout school life. This is achieved through various experiences and opportunities such as PSHE, assemblies, 'time to talk' and our hugely successful wellbeing week. Our weekly newsletter features a wellbeing activity and we regularly share the Action for Happiness calendar for staff, pupils' and parents.
We promote the 'six ways to wellbeing': Connect, Be Active, Take Notice, Give, Keep Learning and Care for the Planet.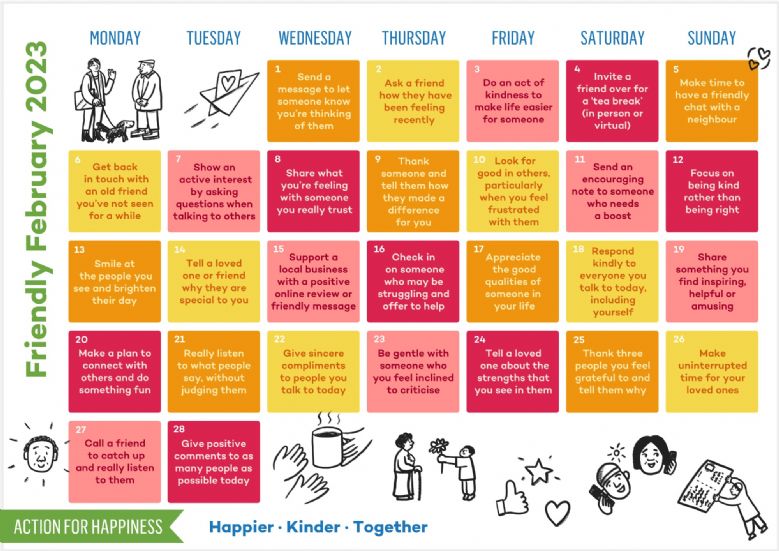 For further information and/or support, please take a look at the below links:
https://www.kentcht.nhs.uk/service/school-health/
https://www.nelft.nhs.uk/services-kent-children-young-peoples-mental-health
https://kentresiliencehub.org.uk/
https://youngminds.org.uk
https://www.childline.org.uk/