Our School Dog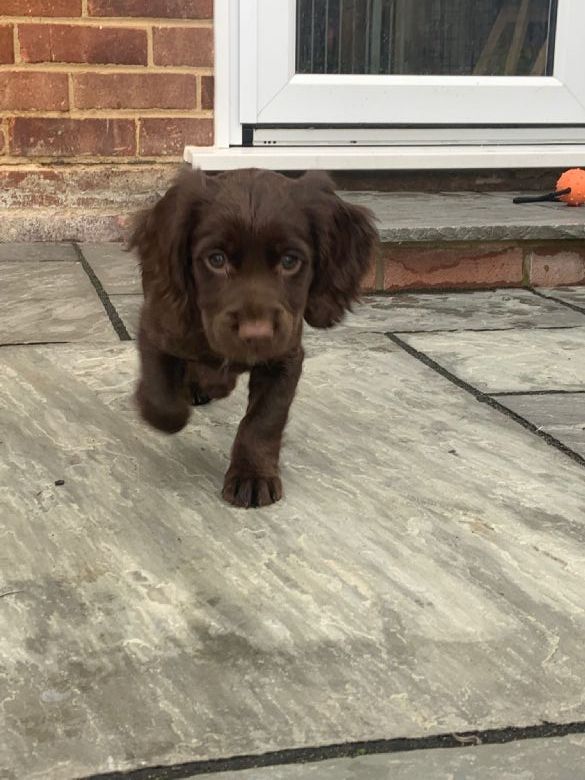 Molly is a cocker spaniel puppy. She was born on 5th August 2022. She lives at home with Miss Ardrey, but comes to school every day. Molly has a safe space in the Headteacher's office, a crate and plenty of space to ensure she feels happy, safe and has the space she needs in the day.
Molly practices obedience skills daily.
Molly accompanies Miss Ardrey on her daily walks through the school and is always on a lead during this time. As she gets older, she will be trained as a therapy dog, reading with the children and supporting them with their learning.
The children enjoy spending time with Molly through her gate, or when she is in her extended play area (outside of the office). They love to see her out and about and with thanks to The Dogs Trust charity, they have learned how to look after her and give her the space she needs, but with the confidence to say hi when they see her.
| | | |
| --- | --- | --- |
| | This is Molly with our trained reading dog, Kai. | |
To read a little more about Molly and the polices surrounding her, please see below.